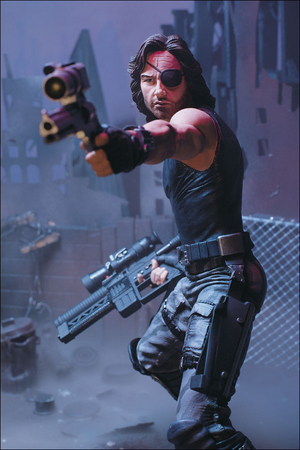 McFarlane Toys released a Snake Plissken figure as a part of their Movie Maniacs line in september of 2000. It is sussposedly based on his Escape from L.A. likeness but the clothing under his overcoat is the iconic 1981 costume, rather than the new stealth clothing.
Accessories
Edit
Official description
Edit
Snake Plissken is stylin' with his eye patch, holster, two handguns, a shotgun and a removable overcoat. Snake is 6 3/4 inches tall and has seven points of articulation.
Background Information and Notes
Edit
The scopes on Snake's pistols are green instead of red for unknown reasons.
The official description mistakenly identifies the Coreburner as a shotgun.
External links
Edit